Working Hours
Mon-Fri 09:00 - 18:00
Saturday 09:00 - 14:00
Consult Your Doctor
Sleeve Gastrectomy Surgery - FAQ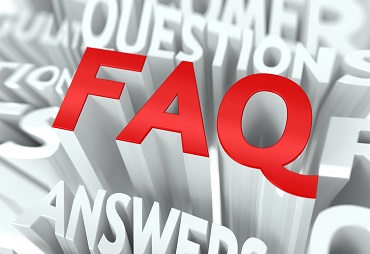 IS THERE HAIR LOSS AFTER SLEEVE GASTRECTOMY SURGERY?
Although it is not seen in everyone who has had surgery, it is common for the first 3 to 6 months. The cause is not fully understood. Hair loss may continue even if you take all the recommended supplements. Hair loss is a temporary process. Adequate protein, vitamin and mineral intake helps to shorten this process and to regrow hair later.
DO I HAVE TO DIET BEFORE SURGERY?
The main logic of the pre-operative diet is to reduce the size of the liver and make the surgery more comfortable for the surgeon. However, both our experience and the studies conducted show that the reduction in the size of the liver does not provide a noticeable benefit in making the surgery more comfortable. Therefore, patients who undergo surgery in our team do not have to diet before surgery.
Will I NEED DIET OR EXERCISE AFTER THE SURGERY?
The diet plan after surgery cannot be called diet. Because when it comes to diet, the first thing that comes to mind is a nutrition program in which the person is tested with hunger. Nutrition after surgery is divided into free and banned foods. There is no portion limitation for your free foods.
After the operation, you must exercise.
Low effort in the first month (Walking and swimming),
Moderate effort in the second month,
Then high effort
Will i need to take vitamins and minerals after Sleeve Gastrectomy surgery?
You will need to use vitamin-mineral supplements for a short period (1-3 months) after sleeve gastrectomy. However, there is no vitamin-mineral or medicine that you should use for life.
Will I NEED AESTHETIC SURGERY AFTER SLEEVE GASTRECTOMY SURGERY? WHEN CAN I GO?
The reason for the aesthetic surgery is not the sleeve gastrectomy surgery, but the weight loss of the person. To prevent this, you should take care of your diet after surgery and support this process with exercise. You do your best, leave the rest of the time, because sleeve gastrectomy surgery is not an operation performed due to aesthetic concerns. The purpose of the surgery is to make you a healthier person.
You should not have plastic surgery while still losing weight. The best time is when your weight loss stops and you reach your ideal weight.
Can those with heart disease undergo surgery?
Those with heart disease may have sleeve gastrectomy surgery, for this, written approval of the cardiologist who follows your health condition is required. Sleeve gastrectomy surgery provides improvement in many problems related to heart disease.
WHEN CAN I BE PREGNANT AFTER SLEEVE GASTRECTOMY SURGERY?
You can reach our article about pregnancy after sleeve gastrectomy and obese pregnancies from the link below.
Pregnancy and Obesity Relationship - Pregnancy After Gastric Sleeve Surgery
WHEN CAN I DRIVE A CAR AFTER SLEEVE GASTRECTOMY SURGERY?
It is okay to drive from the day you leave the hospital. If you are planning a long journey in the first 10 days, you should take 10-minute breaks every two hours and we recommend that you take a walk during these breaks.