Working Hours
Mon-Fri 09:00 - 18:00
Saturday 09:00 - 14:00
Consult Your Doctor
Pregnancy and Obesity Relationship - Pregnancy After Gastric Sleeve Surgery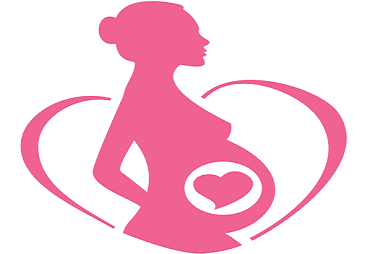 Being obese during pregnancy can increase the risk of variable pregnancy complications, such as:
Pregnancy-related diabetes. The rate of developing diabetes (pregnancy-related diabetes) during pregnancy is higher in women who are obese compared to women with normal weight.
Pre - eclampsia. Women who are obese are also at risk of developing high blood pressure and an increase in the amount of protein in the urine after the 20th week of pregnancy (pre-ecplampsia).

Infection. The risk of having a urinary tract infection increases in obese women during pregnancy. Obesity increases postnatal risks in babies born by cesarean section or normal way.

Thrombosis. Obese women also increase the risk of very serious conditions (thrombosis) with the formation of blood clots in the blood vessels.

Obstructive sleep apnea. Women who are obese can also increase the risk of possible serious sleep disorders by stopping and restarting breathing repeatedly during pregnancy (obstructive sleep apnea).

Delayed pregnancy. Obesity increases the risk of continuing pregnancy beyond the expected date of birth.

Cesarean. Obesity during pregnancy increases the risk of elective and emergency cesarean section. In addition, obesity increases cesarean complications such as delayed healing and wound infections. The possibility of a successful normal birth after cesarean delivery decreases in obese women.

Abortion. Obesity also increases the risk of stillbirth and miscarriage.
How does obesity affect the baby?
It can cause variable health problems for babies during pregnancy, these are;
Macrosomia. In obese women, the weight of the newborn baby may be significantly higher than the average, the body fat increases the risk of developing more (marosomia) than other babies. Studies indicate that it increases birth weight as well as the risk of childhood obesity
Chronic conditions. Being obese during pregnancy can increase your baby's chances of developing heart disease or diabetes as an adult.
Birth defects. Studies show that obesity during pregnancy increases the risk of being born with birth defects such as a condition that can affect the heart or the baby's brain or spinal cord (nerve tract defect).
Pregnancy After Sleeve Gastrectomy Surgery
No intervention is made to prevent pregnancy in Sleeve Gastrectony surgery. It is recommended to wait a minimum of 12 months for pregnancy after Sleeve Gastrectomy surgery. This process is for the mother to reach her ideal weight and continue her life at this weight for a while, and to take vitamins and minerals naturally enough for both the mother and the baby to be born.
After sleeve gastrectomy surgery the bariatric dietician - general surgeon - gynecologist and obstetrician of the mother should start and complete the process in cooperation.