Working Hours
Mon-Fri 09:00 - 18:00
Saturday 09:00 - 14:00
Consult Your Doctor
Is There Any Scars After Gastric Sleeve Surgery?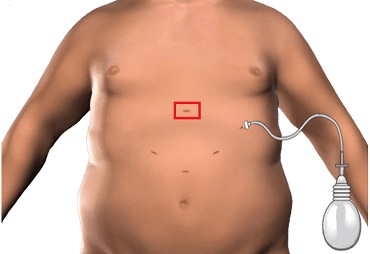 Sleeve gastrectomy surgery is a laparoscopic (closed) surgery. 4 or 5 incisions are needed to perform this surgery. Whether the fifth incision will be opened or not is decided during surgery according to the liver size (incision marked in red).
These incisions range from 0.5 cm to 1.5 cm (straight line). The incision scars will gradually heal, although the integrity of the skin will deteriorate even if the internal aesthetic stitches are made, it is normal to not expect 100% loss of scars.